LLNY's Rene Abdo wanted to share her Claw Money X Boost Mobile Review:

What
: Claw Money x Boost Mobile = Accessories must have for summer 08"
Who
: Ladies Lotto Members
Rene Abdo
,
Linda Nguyen
Where:
De La Barracuda
7769 Melrose Place , Los Angeles CA
The Deal: Legendary Graffiti artist Claw Money who has been doling out must have street wear fashions since 2002 collaborated with Boost Mobile to give us what we needed. Boost x Claw has bridged our gap in fashion accessories with this collection. It's fresh, eye-catching and functional with the street wear stamp of approval that serves up like no other brand has before.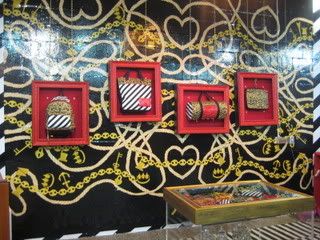 Barracuda was the perfect location for the launch! Unsuspecting passers by would never pick up on this haven for dope street wear brands. The entrance is obscure but very rewarding once you step into the courtyard with artwork blessing your eyes. Laced with the best T-shirts and ladies gear (including swim wear) this place definitely had gear to look super dope in. The layout inside even permitted for ultimate shopping zen.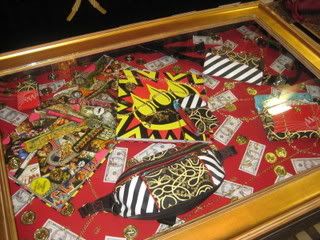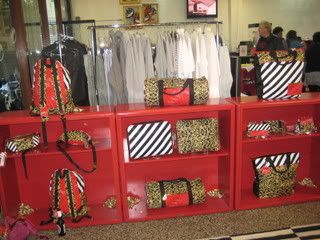 In true Claw fashion the lady was repping her gear with grace and we loved it!
Three Words Ladies: GO GET SOME!