One of the many fine qualities Ladies Lotto members share is caring for our well being. As trailblazers we seek new discoveries and don't let convention hold us back. Since we're on a sustainable kick thought I'd begin to share insights on herbal cures, enhancers and natural remedies with my homegirls.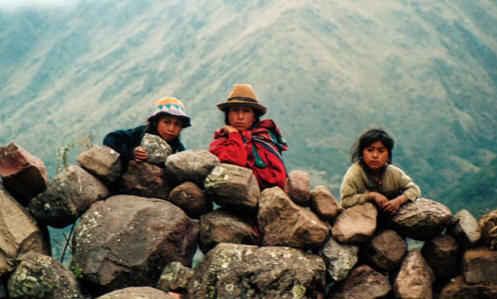 Above:
Maca Root Farmer with her children
Maca Root is found in Peru's Andes Region. It's been used for over 2,000 years as an energy enhancer. However, Maca root has many other beneficial traits which include:


- as an adaptogen, raises the body's resistance and adaptation to external conditions
- supports and improves the immune system
- increases endurance
- nourishes the body
- sex-enhancing as it increases libido and sexual function
- promotes emotional balance
- balances hormones so ladies, it's perfect for PMS!
In addition to all of this Maca contains protein, amino acids, minerals, sterols, fatty acids and tons of vitamins. And no side effects!