Monthly, Ladies Lotto will be keeping an eye out for our extraordinary contributing members who deserve to be recognized! For March, we have four fantastic ladies: Susan Morgan, Tara St. James, Chloé Jo Berman, and Amy Frederick!
Susan Morgan
, Chicago
Chapter: LLC
Born and raised in the Windy-City, Susan is a true Chicagoan who is trying to make her mark in the under-rated Midwest Jewel.
She is known to be involved in a little of everything- from her 9-5 (or 9 most days) gig as Senior Media Planner at Burrell Communications Group and her freelance pr work with various local fashion brands (currently: Solemates... Chicago, Enstrumental) to her youngest projects: a fashion (plus everything else) blog for the ladies, myFashionation (www.myfashionation.blogspot.com) and starting the Chicago Chapter of Ladies Lotto.
Susan's ultimate hustle started during her days on the yard at Howard University in Washington D.C. She interned at BET, did freelance work for a start up record label and local newspaper, as well as, hold down gigs at an Aveda Salon and clothing boutique, Nana. With a degree in Legal Communications, she had plans to pursue her J.D. until a hearing some great words of wisdom during her internship at Sony Pictures. From that moment, she was all about media and marketing. Susan plans to start her own boutique communications agency and production company, servicing niche, lifestyle brands.
When not working or on the grind, Susan spends her time reading, blogging for myFashionation and M.I.S.S. Crew, traveling, and kicking it with her boyfriend, family, and friends.
Ladies Lotto is truly thankful for having Susan's leadership and involvement! Thanks, Susan!!
www.myfashionation.blogspot.com
www.misscrew.com/blog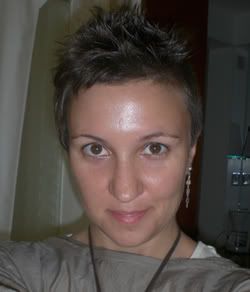 Tara St. James
, Condoburg, Brooklyn
Chapter: LLNY
Born and raised in Montreal, Tara moved to NY in 2004 to start Covet, an eco-friendly clothing line for men and women. Being the Creative Director for Covet takes up about 80% of Tara's time. Tara started the Ladies Lotto Montreal chapter before handing it over to the very capable Miriam Blier. She loves NY, and she loves to travel! Tara spends about a third of her year between Montreal, Hong Kong, London, Copenhagen, Tokyo and Mumbai! Tara loves spending time with her friends and she hopes to reinstate her monthly wine night as soon as tension with her landlord subsides.
Thanks for bringing your worldly knowledge and involvement to Ladies Lotto, Tara!
Join the Covet group on Facebook and enter the contest to win free clothing from the Spring 08 collection!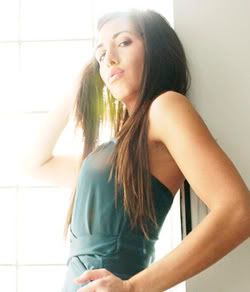 Chloé Jo Berman
, New York City
Chapter: LLNY
Chloé Jo is Farm Sanctuary's Celebrity Liaison and Event Planner, Q102's Green lifestyle and Fashion Expert, and the Founder of the GirlieGirl Army: Your Glamazon Guide to Living (a weekly newsletter chockfull of tips on everything from the best vitamins for your body type to healthy, earth-lite recipes that rock your kitchen - not your wallet, and the best spots to get Organic and chic clothes on the cheap.) She's also Star of the upcoming TV show "Hot Green Girl." Beyond being a writer, green expert, animal rescue gal, radio host, online personality, and ethical fashion expert; she has a built-in audience of 20,000 readers from her weekly newsletter, and 500,000 morning listeners on her weekly morning slot as Philly's Q102's Green lifestyle and Fashion Expert. What she knows about; pop culture, eco living, cupcake baking, fundraising, scouring vintage stores, crafting, animal care. You are as likely to see her front row at a fashion show, as you are at a demonstration for a cause she's passionate about. Chloe's friends say she is an indie-super-eco-heroine...greening the world one person at a time. She lives in NYC with her amazing husband-to-be and their 5 hilarious animal-children.
Recently, Chloé just filmed a National commercial for Silk Soy Milk, booked a hosting job on Riverwired.com's Celebrity Dirt, and there are more fun exciting projects to come!
Thanks for being such a great contributor to Ladies Lotto, Chloé!!
www.chloejo.com (sign up for her newsletter!!)
http://www.myspace.com/chloejo
http://www.q102.com/pages/chloejo.html
www.heeb100.com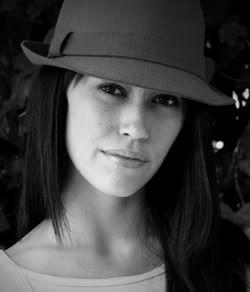 Amy Frederick
, Hollywood, CA
Chapter: LLLA
Amy Frederick aka "Amy Cakes" is a graceful lady of many hats AND a big heart. Hailing from Wichita, Kansas, of all places, Amy is a natural born, self-taught graphic designer and artist. Amy cut her teeth "in" and "out" of the corporate trenches. Having established five years of creative management at The Walt Disney Company and adapting to a Sr. Graphic Design role at Guess, Inc., Amy cried out, "ENOUGH is ENOUGH", and suitably threw her hat on the bed. She now breathes and creates on her own as well as designs and consults for clients such as L.A. Times, Revolve Clothing.com, and Graffiti Pink just to name a few. She has just recently given birth to Mikada Clothing at Magic Marketplace this past season, which features her own bold graphics.
Amy's fertile imagination and attention to detail produce strong, colorful works, which are inspired by the many strong and courageous women around her. You will be pleased to see more of her work in future exhibitions in Los Angeles and of course now available on tee's.
Amy's talents and accomplishments are truly honored here at Ladies Lotto!
http://amyfrederick.net
http://www.myspace.com/amyfrederick
http://www.myspace.com/mikadaclothing
Ladies Lotto wouldn't be strong without all of you!