To wrap up women's history month, we are going to look into a question that we need to ask ourselves. Not only as women but the bitch inside of us all, the real question? What is a bad bitch? A bad bitch is a woman who can define herself without needing any input from society. A bad bitch is a woman who could care less of what people think of her image, but only what is coming across in her words. Making sure you understand who she is and what she is about. Such women include,
kelis
,
lauryn
hill, and
erykah
badu
. Each woman at some point or other has been in the public eye and has put the middle finger up and went about her way.
Young
harlemite
, born
Kelis
Jones, better known as
Kelis
was first brought to the scene in 1998 with her album Kaleidoscope. Known for her wild untamed hair in her video debut "Caught Out There"; she made sure to catch the attention of everyone. Bright colored hair, holding her own, and
didn
't need anything from anyone is what
Kelis
was about. She continued to make hit songs, like "Young, Fresh N' New", the infamous "Milkshake", "Bossy" and the list goes on. In 2005 she married well-known artist
Nas
. She was still holding her own, married or not. Since then she had her baby and was playing the mother role. She has been missed since her last album in 2006. Don't fret; she is to be releasing her album "Flesh Tone" this spring. The odd girl from around the way is definitely back with her song "
Acapella
" and in full effect.
We all remember when we first really saw Lauryn Hill. It was either when she first started with the
fugees
; the only female in the trio of rap/hip hop and mix of acoustic soul. If it
wasn
't with the
fugees
, it was when she sang "Joyful, Joyful" on the all time favorite Sister Act 2. This is the same girl who was once booed off the stage of the Apollo Amateur Night at the age of 13.
Amazed I know. However, she sure did concur that stage. Hitting the stage with her album, The
Miseducation
of Lauryn Hill. The album had numerous #1 hits on the Billboard Charts. With singing and acting under her belt, she stayed on top. Playing by her own rules and not letting anyone get in her way. She then married
Rohan
Marley, son of Bob Marley. Not long after the marriage and five children with
Rohan
; she had released the MTV Unplugged 2.0 album. It
wasn
't as successful as many of her previous albums. It was said that you could hear her breaking down over the live performance. Its no doubt about it that Lauryn is no longer the artist she once was. But it cannot be denied that she is still a bad bitch for all she had done with her music and for the community. An Essence Award for founding the Refugee Project, three awards at the 30
th
annual NAACP Image awards, and Ebony named her one of "100 + Most influential Black Americans", among many other awards. Lauryn was a star still rising but at some point we all fall from the light a bit. I'm still in hopes that she will debut something crazy amazing to surprise us all.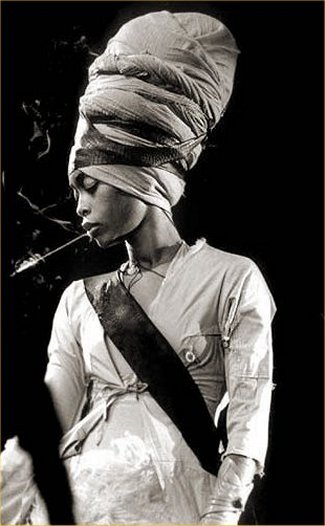 Erica
Abi
Wright a.k.a.
Erykah
Badu
, stepped onto the scene in 1997 with her album "
Baduizm
" , with her lead song "On & On" as #2 on the Billboard charts. Dreads that seemed to go on for days, almond shaped eyes that looked like they could read into your soul. She definitely brought a soulful touch into the music industry that
hadn
't really been since the early 90's. There were no words to described her style in music and fashion. Never cared much of what people thought, she brought her own fell and groove to the industry that was much needed. It seems as though every male who was brought into her presence changed his own style. Common Sense, now known as Common was one of her "victims". She
isn
't just an artist, she is art within herself. Willing to work with anyone and trying just about anything, she has bought hit after hit to the music game. With songs like "On & On", "Tyrone", "Bag Lady", and "Honey" Just to name a few.
Erykah
Badu
has made sure that no one could forget what she has contributed to the industry. She recently debuted her somewhat
risqué
video "Window Seat" from her album that released yesterday "New
Amerykah
Part Two: Return of the Ankh".

(to catch the video, check out her website

erykahbadu

.com)

Erykah
doesn
't need validation from anyone to say that she is definitely working her art, and well. She is a chameleon who will get under everyone's skin one way or another. And she is a bad bitch for making it be known.
A bad bitch is a woman who can play in all
spectrums
of the court. Who aims to have everything and could care less what people think while she is doing it. Whether its manning the family front, being the number one designer, the musician that knows her craft or even the business end of it all. She is willing to do whatever it takes to be where she wants to be. She
doesn
't need your
ok
, or say so to do it. A bad bitch is something we are and are still aiming to be. So with that ladies, I wish you a blessed Women's History Year. We don't need just a month to celebrate it; we can create it every day.